Benefits and 8 Proven Strategies for Online Reputation Management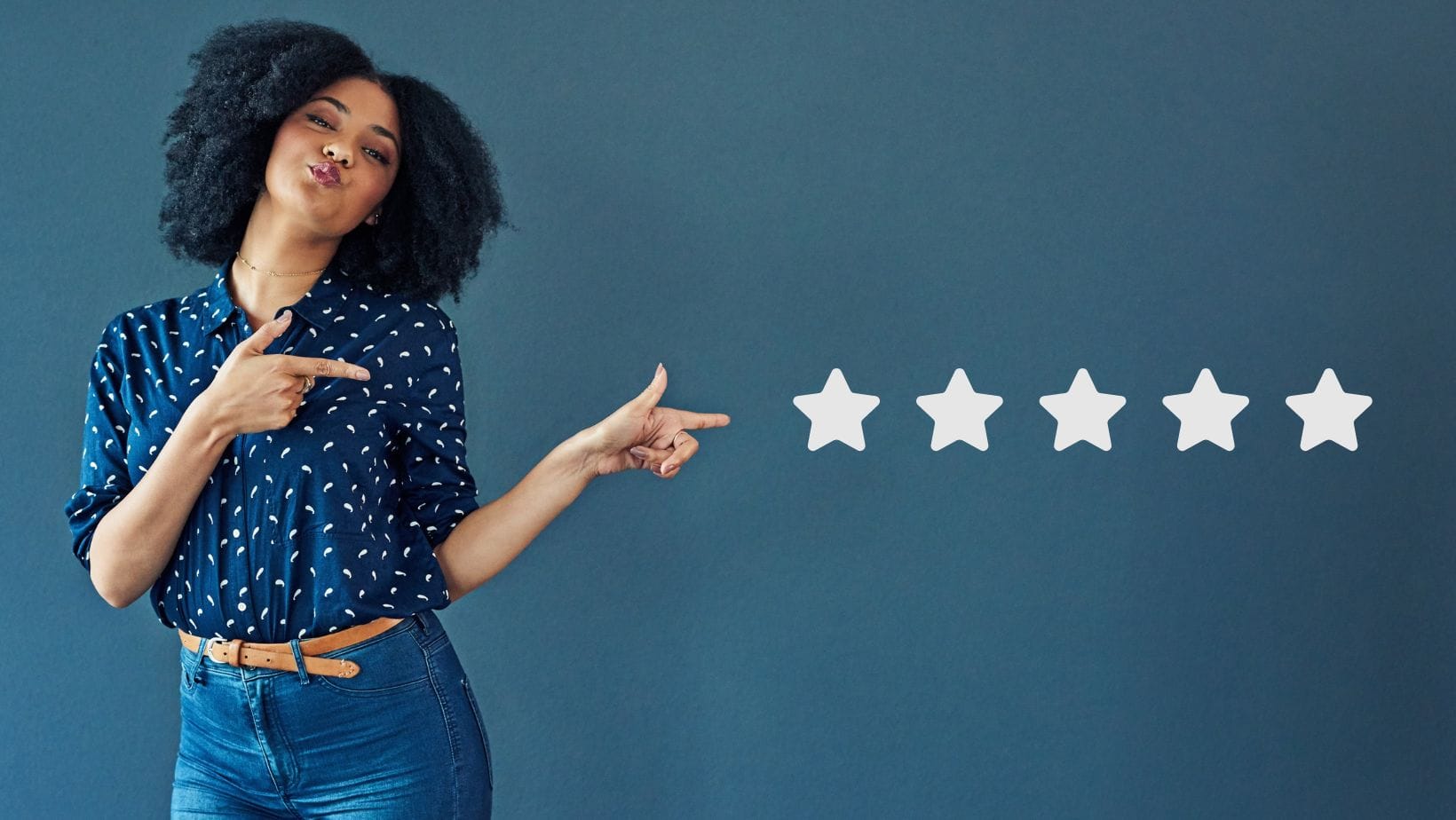 Online Reputation Management (ORM) is the process of monitoring, influencing, and controlling an individual's or organisation's reputation across the internet. Online Reputation Management involves tracking what is said about a person or brand online, responding to customer queries and concerns, managing customer reviews, and ensuring accurate information and consistent brand message across all online channels. ORM is critical for shaping public opinion about a business, its products, and its services.
"Your brand isn't what you say it is, it's what Google says it is."

– Chris Anderson, former Editor-in-Chief of Wired Magazine
See also Online Reputation Management and The Psychology of Brand Perception.
A good online reputation can significantly boost your business and personal brand, whereas a poor one can cause substantial damage. There are numerous advantages to Online Reputation Management, all of which can substantially contribute to a business's online and offline success.
Enhanced Trust and Credibility: Trust is a fundamental factor in any relationship, and this is especially true in the business world. The more a brand is trusted, the more customers it will attract. For instance, a survey by BrightLocal found that 91% of consumers are more likely to use a business with positive reviews.
Increased Online Visibility: By actively managing your online reputation, you can ensure that your brand is easily found and positively represented, thus enhancing brand recognition and awareness. A study by Search Engine Land reported that 70% of customers visit a company after seeing them online.
Elevated Sales: A solid online reputation can significantly boost sales. A study from the Spiegel Research Center found that displaying reviews can increase conversion rates by 270%, abundantly demonstrating the importance of positive reviews and a good reputation in driving sales.
Superior Search Engine Rankings: Search engines favour content that resonates with users. Therefore, if your brand enjoys a positive reputation, its associated content is more likely to be preferred by search engine algorithms, resulting in higher rankings.
Improved Customer Satisfaction: Online Reputation Management allows businesses to monitor online discussions about them, which can provide valuable feedback. Businesses can then use this feedback to address customer concerns, improve their product or service, and overall customer satisfaction.
Attracting Quality Talent: Companies with a positive reputation are likelier to attract talented employees. A study by Cone Communications revealed that 76% of job seekers consider a brand's social and environmental commitments before deciding where to work.
Cost-Effectiveness: Online Reputation Management is often more cost-effective than traditional marketing and PR efforts. It utilises digital channels that are generally less expensive and more scalable than traditional methods. According to a report by HubSpot, digital marketing is 61% cheaper than traditional marketing per lead, and Online Reputation Management can drive this cost even lower.
Promotes a Positive Brand Image: In conclusion, Online Reputation Management aids in establishing a positive brand image. By ensuring that the online space portrays positive content about its brands, a business can create a favourable and lasting impression in the minds of consumers.
Now that we understand the benefits let's explore eight proven strategies for managing your online reputation effectively.
1. Offer Great Products or Services
Offering great products or services is a no-brainer. Still, it's important to emphasise that the quality of a business's products or services plays a pivotal role in online reputation management. Delivering high-quality offerings satisfies existing customers, attracts new ones, and creates a positive brand image. This quality-first approach enables businesses to easily stand out in a competitive marketplace and gain an edge over competitors.
Offering superior products or services enhances customer retention and loyalty, as satisfied customers tend to stay with the business and promote it to others through word-of-mouth marketing. High-quality products or services decrease the likelihood of negative customer experiences that can tarnish a business's reputation. Therefore, maintaining high-quality offerings is a proactive strategy for online reputation management that contributes to the long-term success of a business.
2. Ask for Reviews and Feedback
Online reviews are powerful. Asking for reviews is crucial for a business's reputation management as it can influence consumers' decision-making process, boost SEO rankings, and increase revenue. Statistics show that 84% of consumers trust online reviews as much as personal recommendations, and every 1-star increase in a Yelp rating can lead to a 5-9% increase in revenue. Moreover, 76% of consumers are willing to leave reviews if asked, and 98% of consumers read online reviews for local businesses.
Therefore it'll be a loss for any business not to leverage the power reviews to their advantage. In most cases, however, you will have to ask.
3. Manage Positive and Negative Reviews
Responding to reviews and feedback is a crucial part of online reputation management. It's vital to respond to all reviews promptly and professionally. Delayed responses can give the impression that you don't value customer feedback.
When you respond to positive reviews, you show appreciation for your customers and build a stronger relationship with them.
Negative reviews can harm your online reputation if not handled properly. It's important to acknowledge the customer's dissatisfaction, apologise for their negative experience if necessary, and offer a solution or ask for more details to rectify the situation promptly and professionally. Taking the issue offline can also be an excellent approach to resolving more complicated cases. For example, ASOS deals with negative reviews by directly contacting unsatisfied customers and offering solutions, such as discounted or free products​.
Negative reviews provide an opportunity to show that you take customer feedback seriously and are committed to resolving issues. It's also important to learn from negative feedback. They can provide valuable insights into areas of your business that need improvement.
"Your most unhappy customers are your greatest source of learning."

Bill Gates, Business @ the Speed of Thought.
4. Promote Positive Content
Positive content can significantly improve your online reputation. Encourage customers to leave positive reviews. You can proactively send follow-up emails after a purchase or service, asking for a review.
Sharing positive testimonials and reviews on your website and social media platforms can help build trust with potential customers.
Promoting positive content also involves creating and sharing content that reflects your brand's values and mission and could be through blog posts, videos, infographics, or social media posts.
5. Leverage Social Media
Social media platforms allow you to engage directly with your audience. Regularly posting engaging content, responding to comments, and participating in conversations can help build a positive online reputation.
Social media can also be an incredibly powerful tool for handling customer complaints. Responding promptly and professionally to complaints shows that you value customer feedback and are committed to resolving issues.
You can use social listening tools or platforms to regularly monitor your social media platforms for any mentions of your brand and respond accordingly.
6. Utilise SEO Effectively
Reputation management is not only about addressing negative reviews but also about actively creating and promoting positive content about your brand, and Search Engine Optimisation can play a crucial part in this. Using an effective SEO strategy, you ensure that the positive information about your business is the most visible in search engine results by optimising your website and other positive online content about your brand for relevant keywords.
By creating positive content and optimising it for relevant keywords, you can push down negative content in search engine results—because search engines tend to rank recent, relevant, and quality content higher, making the positive aspects of your online presence more visible. If your website and the content you've created have many high-quality backlinks, search engines will see them as more credible and authoritative, which can further boost their rankings in search results.
See also What is SEO & Why is It Important to Your Business?
7. Maintain Brand Consistency
The cornerstone of successful online reputation management lies in brand consistency. This concept involves a uniform approach towards the brand's visual elements, tone of voice, messaging, and overall philosophy across all platforms. A consistent brand identity across all customer interactions reinforces an impressionable and memorable brand image in the consumer's mind.
"Your brand is a story unfolding across all customer touch points"​

Jonah Sachs
From colours and typography to advertising and customer service, consistency across all touchpoints helps to cultivate a strong brand voice that resonates with your target audience, building trust and loyalty over time. This consistency and accuracy in business information across all platforms, including business directories, Google Business Profile, social media profiles etc., are vital for building trust with potential customers and enhancing SEO and search rankings.
Any inconsistencies can confuse customers, dilute your brand identity, limit your brand visibility in search engines and harm your online reputation. Therefore, maintaining accuracy and consistency in your business information across all online platforms is a critical strategy for managing your online reputation.
8. Regular Audits, Social Listening and Reporting
Online Reputation Management is a continuous process, not a one-time event. It requires ongoing monitoring and management to gauge and ensure your online reputation remains positive.
According to a report by B2B Marketing, 38% of brands use social listening tools to improve their products, ad this usually involves tracking key metrics like the ratio of positive to negative brand mentions and fluctuations in your review scores.
A robust technological infrastructure is vital for effective auditing, which can involve deploying reputation management software, CRM systems, and analytical tools. Tools like Google Alerts, Mention, and Brand24 can assist in this monitoring, along with social listening tools like Hootsuite and Sprout Social.
See also What is Social Listening? Expert Guide with Examples, Benefits & Tools.
Proactive monitoring and regular reporting allow you to keep track of your brand mentions online across various platforms, enabling prompt responses to positive and negative comments, spot trends, and make informed decisions about your reputation management strategies.
Never Miss a Thing!
Subscribe to our blog for the latest expert tips and digital marketing resources.