10 Best Integrated Digital Marketing Case Studies to Inspire You
In a previous article, The What, Why and How of Integrated Digital Marketing, I explained what integrated digital marketing is, its benefits, and how to implement an integrated digital marketing strategy. These strategies use multiple channels to create a cohesive and seamless customer experience. Although more and more brands are turning to integrated marketing strategies to cut through the noise and reach their goals, integrated digital marketing is not a new concept.
From user-generated content and personalisation to storytelling and omnichannel experiences, these examples demonstrate the potential of a well-executed integrated digital marketing strategy. Below are ten integrated digital marketing case studies emphasising the strength of integrating various channels to establish a unified and captivating customer journey. I hope these examples spark inspiration and guide your efforts in developing a successful integrated digital marketing strategy.
1. Nike: Just Do It – The Power of User-Generated Content
Nike's "Just Do It" campaign has been incredibly successful due to its consistent messaging and focus on user-generated content. The company leverages social media, influencers, and online communities to amplify the reach of the campaign. Nike encourages users to share their fitness journeys using the hashtag #JustDoIt, which has resulted in a wealth of authentic content that resonates with consumers and drives brand loyalty.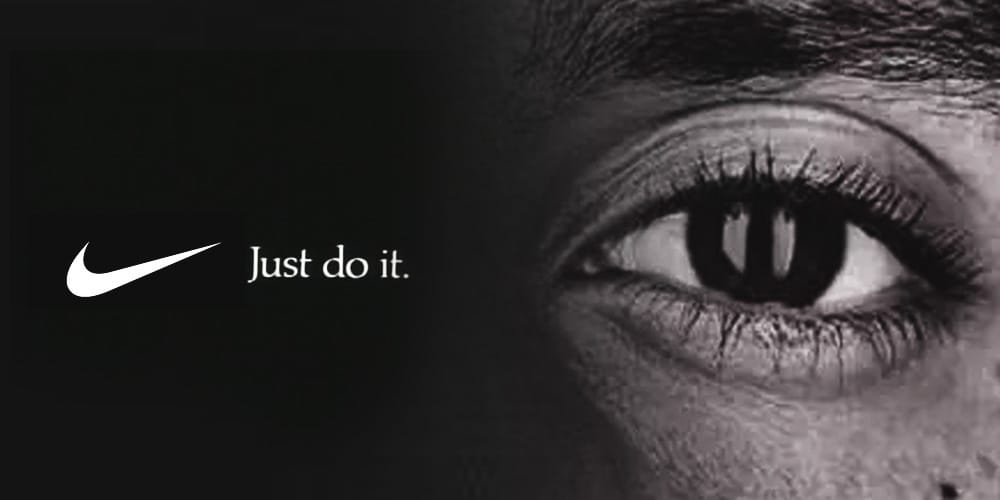 The campaign has generated over 8 million Instagram posts, showcasing its immense popularity and user engagement. In 2012, Nike's global brand director, Davide Grasso, stated that the #MakeItCount campaign, part of the Just Do It initiative, resulted in "the most successful campaign we've ever done."
2. Dove: Real Beauty Sketches – Emotionally Engaging Content
Dove's Real Beauty Sketches campaign used emotionally engaging video content to challenge traditional beauty standards. The campaign's message was spread through social media, public relations, and partnerships with influential people. This led to millions of views and a big change in how people felt about the brand. Dove's integrated approach ensured that the video's message reached a large number of people and started important conversations about self-esteem and beauty.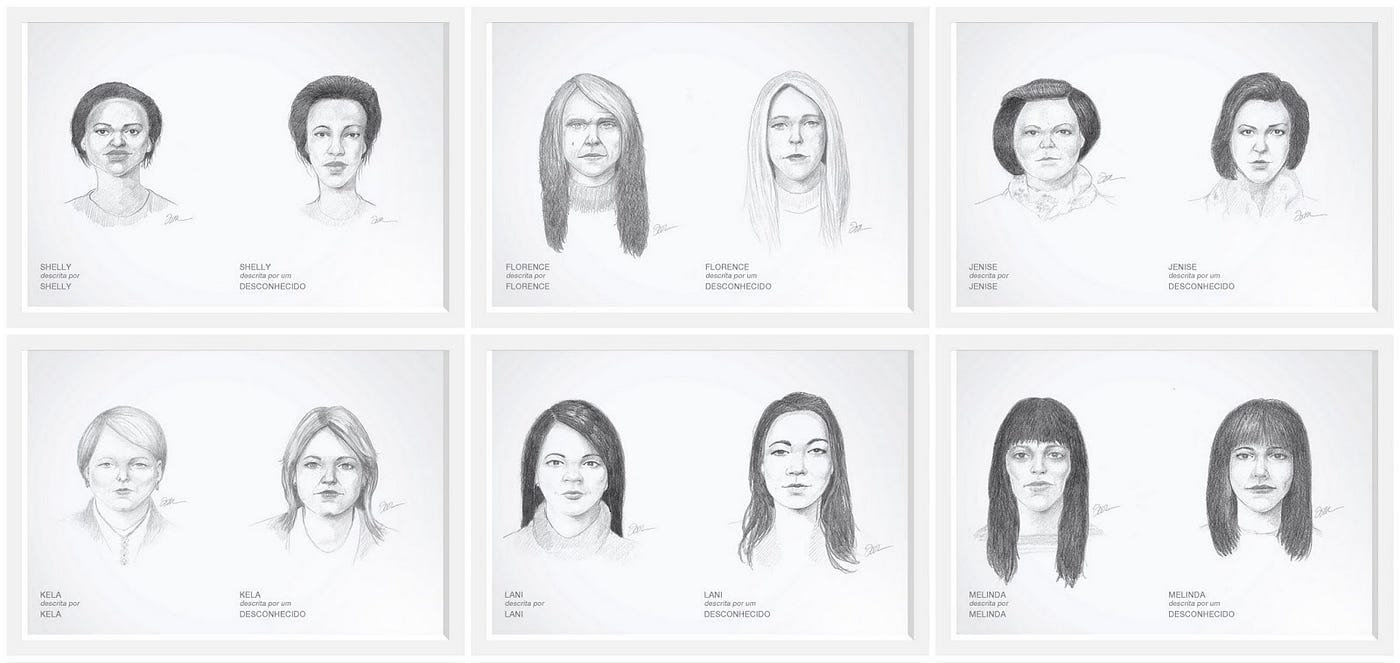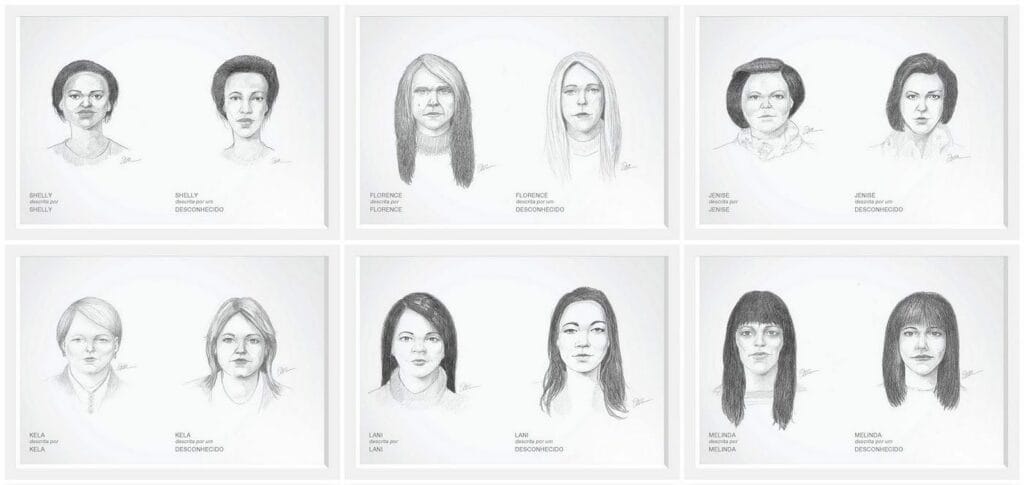 The Real Beauty Sketches campaign video garnered over 114 million views in its first month alone, making it the most-watched online ad of all time.
The campaign had a huge impact, not only in terms of views but also in terms of the conversations it generated around the brand and the topic of beauty.

Global Brand Vice President at Unilever
3. Airbnb: Live There – Omnichannel Personalisation
Airbnb's "Live There" campaign focused on personalisation to create a seamless customer journey across multiple channels. The company used data-driven targeting to serve personalised content to users based on their preferences and travel history. By integrating email marketing, retargeting ads, and social media, Airbnb created a unified experience that resonated with travellers and encouraged bookings.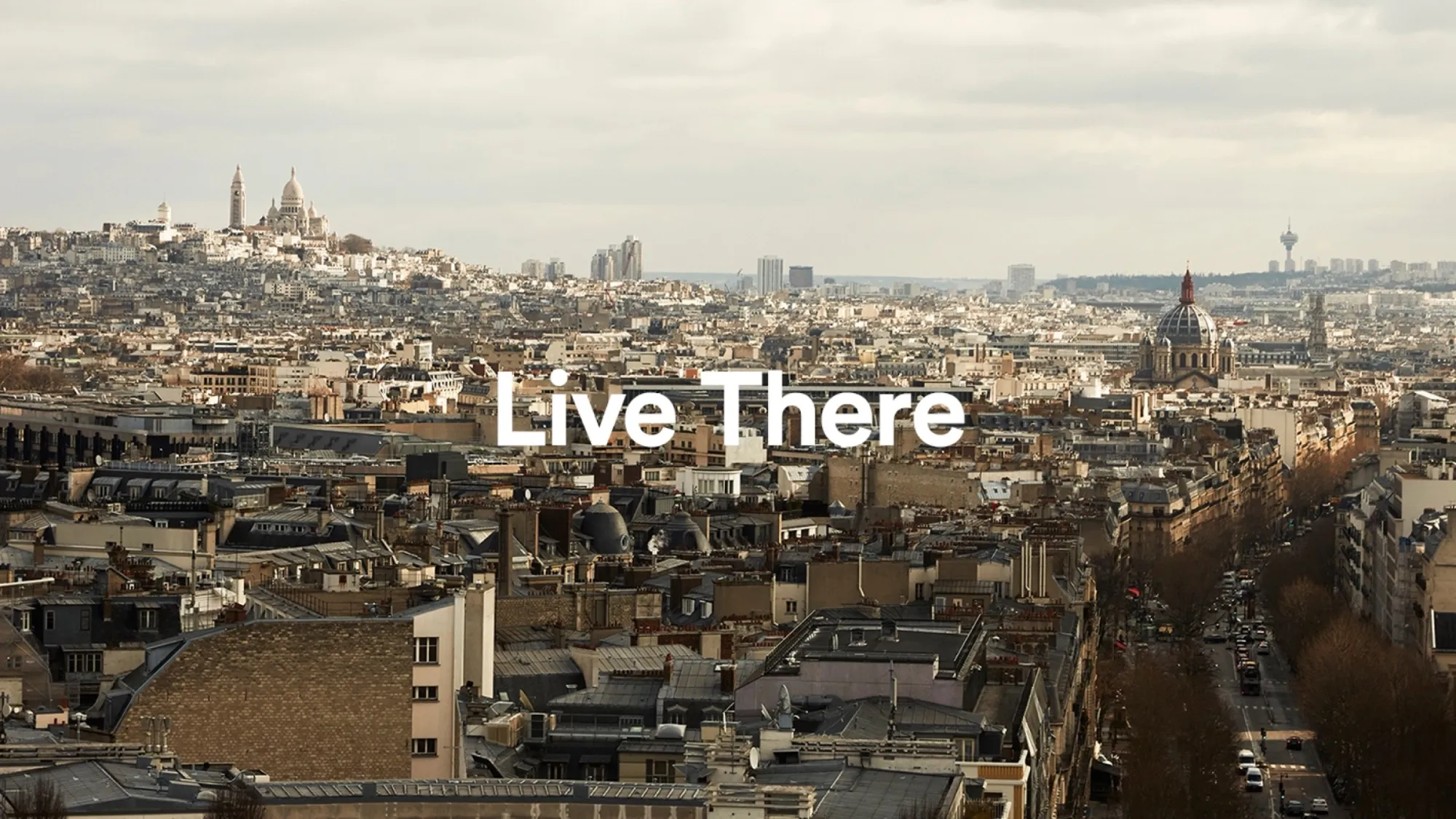 After launching the "Live There" campaign, Airbnb reported a 15% increase in bookings compared to the previous year.
We've seen tremendous growth since the launch of the campaign… It's truly a testament to the power of creating a personalised and authentic travel experience.

Airbnb's CMO, Jonathan Mildenhall
4. LEGO: Rebuild The World – Creative Storytelling
LEGO's "Rebuild The World" campaign harnessed the power of creative storytelling to showcase the brand's values and engage consumers. The integrated campaign had an interesting video, a dedicated microsite, and social media content that people could interact with. LEGO also worked with influencers to create original content that fit the campaign's themes.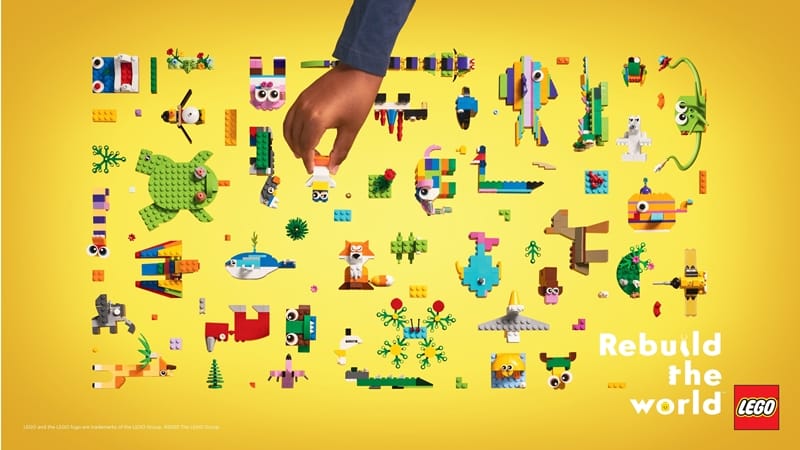 This led to a massive increase in brand awareness and more people getting involved. LEGO's "Rebuild The World" campaign contributed to a 5% increase in consumer sales during the first half of 2019.
5. Spotify: Wrapped – Data-Driven Storytelling
Spotify's annual "Wrapped" campaign leverages user data to create personalised, shareable content that celebrates each user's unique listening habits. The campaign integrates email marketing, in-app notifications, and social media, encouraging users to share their Wrapped story with friends and followers. This data-driven approach drives user engagement and solidifies Spotify's position as a customer-centric brand.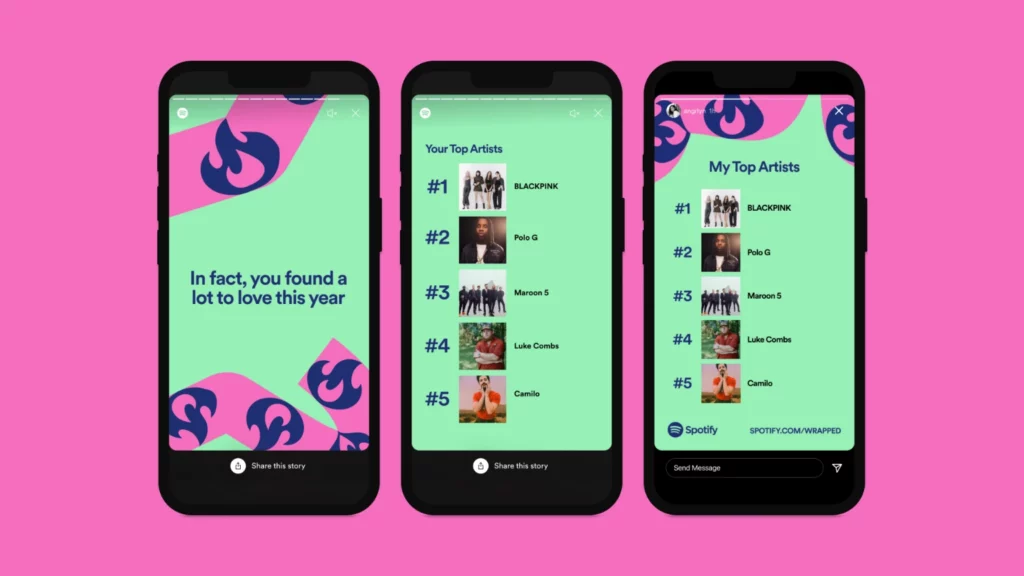 In 2020, Spotify Wrapped saw a 31% increase in social media mentions and a 21% increase in unique website visits compared to 2019. June Sauvaget, Global Executive Creative Director at Spotify, said, "Wrapped has become a cultural moment that users eagerly anticipate every year."
6. Coca-Cola: Share a Coke – Personalisation & User Engagement
Coca-Cola's "Share a Coke" campaign invited consumers to find bottles featuring their names or those of their friends, creating a personalised and shareable experience. The integrated campaign included social media, outdoor advertising, and influencer partnerships, which helped the message reach a broad audience. This strategy increased user engagement, sales, and a stronger emotional connection between Coca-Cola and its customers.
The campaign… resonated deeply with consumers.

Wendy Clark, then Senior Vice President of Coca-Cola
The "Share a Coke" campaign led to a 2.5% increase in Coca-Cola's sales during the summer of 2014, reversing a decade-long decline in soft drink consumption.
7. GoPro: Be a HERO – Leveraging User-Generated Content & Influencer Marketing
GoPro's "Be a HERO" campaign showcased the incredible footage captured by its users, harnessing user-generated content to illustrate the product's capabilities. The company partnered with influencers, athletes, and adventurers to amplify the campaign's reach and inspire user engagement. By integrating social media, content marketing, and influencer partnerships, GoPro demonstrated the power of its products and built a loyal community of users.
GoPro's Q2 revenue in 2014, during the peak of the "Be a HERO" campaign, increased by 38.1% compared to the same period in the previous year.
8. Zillow: The Home Project – Content Marketing & Storytelling
Zillow's "The Home Project" campaign used content marketing and storytelling to engage consumers and showcase the brand's expertise in the real estate market. The campaign featured videos, blog posts, and social media content highlighting inspiring home improvement stories.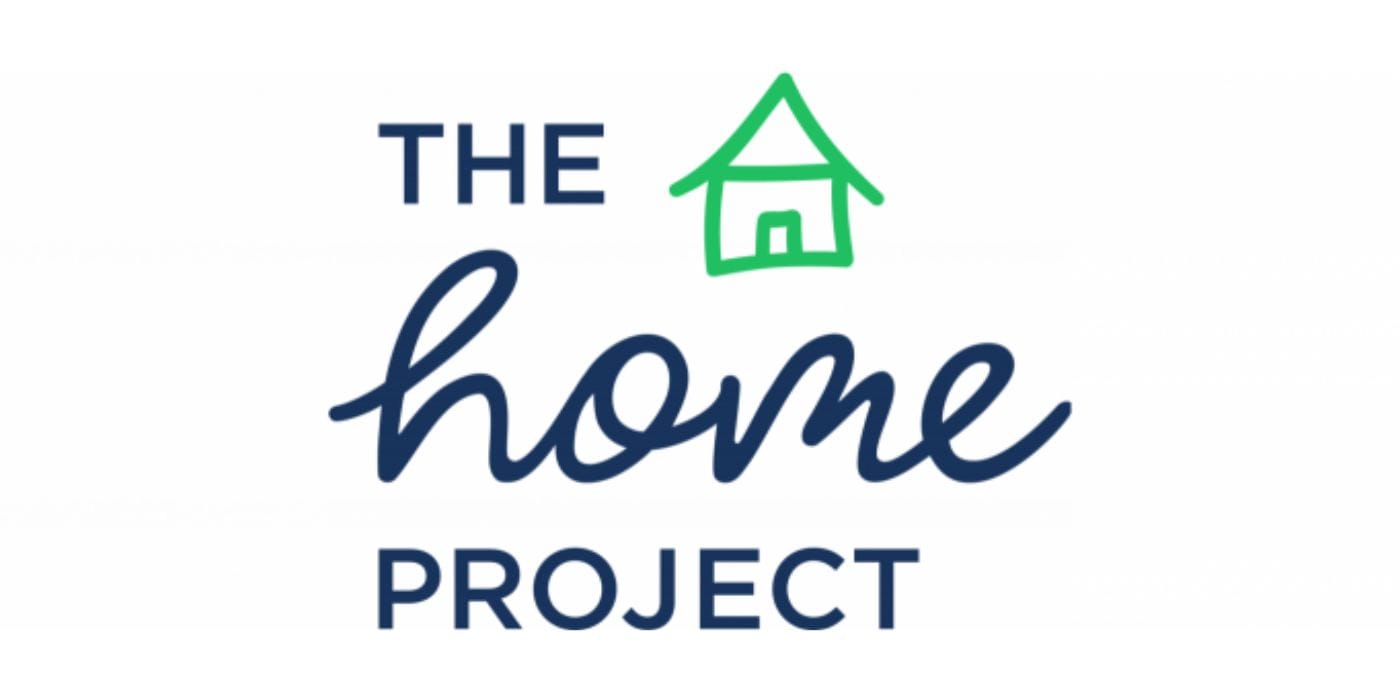 By integrating these channels and providing valuable, shareable content, Zillow strengthened its position as a trusted resource for homebuyers and sellers. Zillow's website traffic increased by 15% within six months of launching "The Home Project" campaign.
9. Old Spice: The Man Your Man Could Smell Like – Viral Video & Social Media Integration
Old Spice's "The Man Your Man Could Smell Like" campaign went viral thanks to its humorous and memorable video content. The brand capitalised on the video's success by integrating social media, creating shareable content, and engaging with users in real time. Old Spice also partnered with influencers to extend the campaign's reach and reinforce the message. This integrated approach helped the brand rejuvenate its image and significantly boost sales.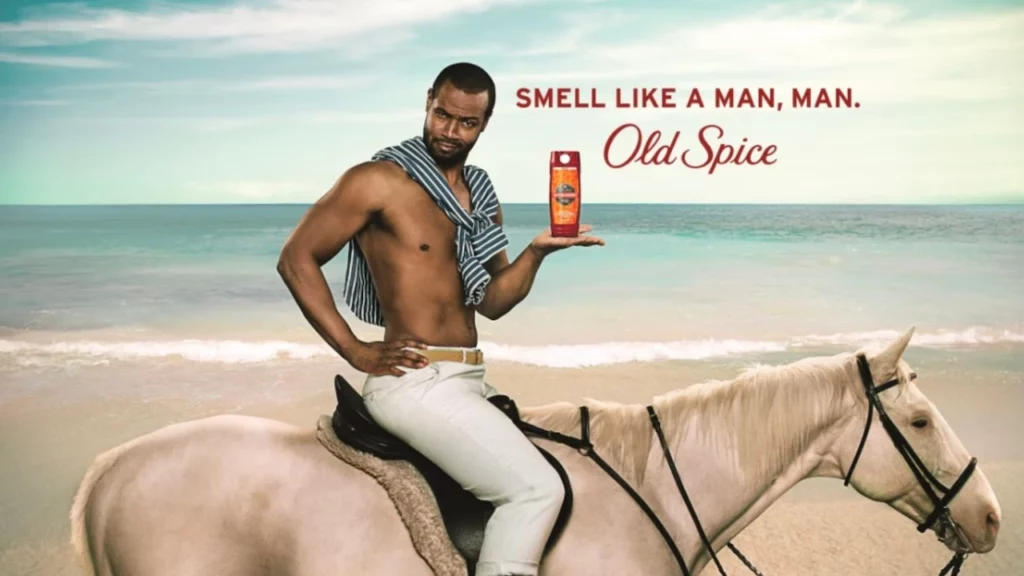 Within 30 days of launching the campaign, Old Spice saw a 107% increase in body wash sales. James Moorhead, then Brand Manager for Old Spice, said, "The campaign not only revitalised our brand but also had a significant impact on sales."
10. Warby Parker: Home Try-On – Seamless Omnichannel Experience
The Home Try-On programme from Warby Parker is a great example of a seamless omnichannel experience because it combines online and offline touchpoints. Customers can choose five frames to try on at home, share photos on social media, and receive feedback from friends and Warby Parker's customer service team. The programme integrates social media, email marketing, and personalised support, resulting in a memorable customer experience and driving customer loyalty.
Warby Parker's annual revenue surpassed $100 million in 2016, with the Home Try-On program being a significant growth driver.
As you plan your digital marketing campaigns, take a cue from the case studies above and consider how you can leverage multiple channels and tactics to create a seamless experience that resonates with your target audience and achieves your business objectives.
FAQs
Never Miss a Thing!
Subscribe to our blog for the latest expert tips and digital marketing resources.